Feature: Email Contact
Type and frequency of email, calls to action, communication.
Notes below about CheckThis, Marquee, Medium, Smore, and Tackk.
Registering for an account generates a confirmation message.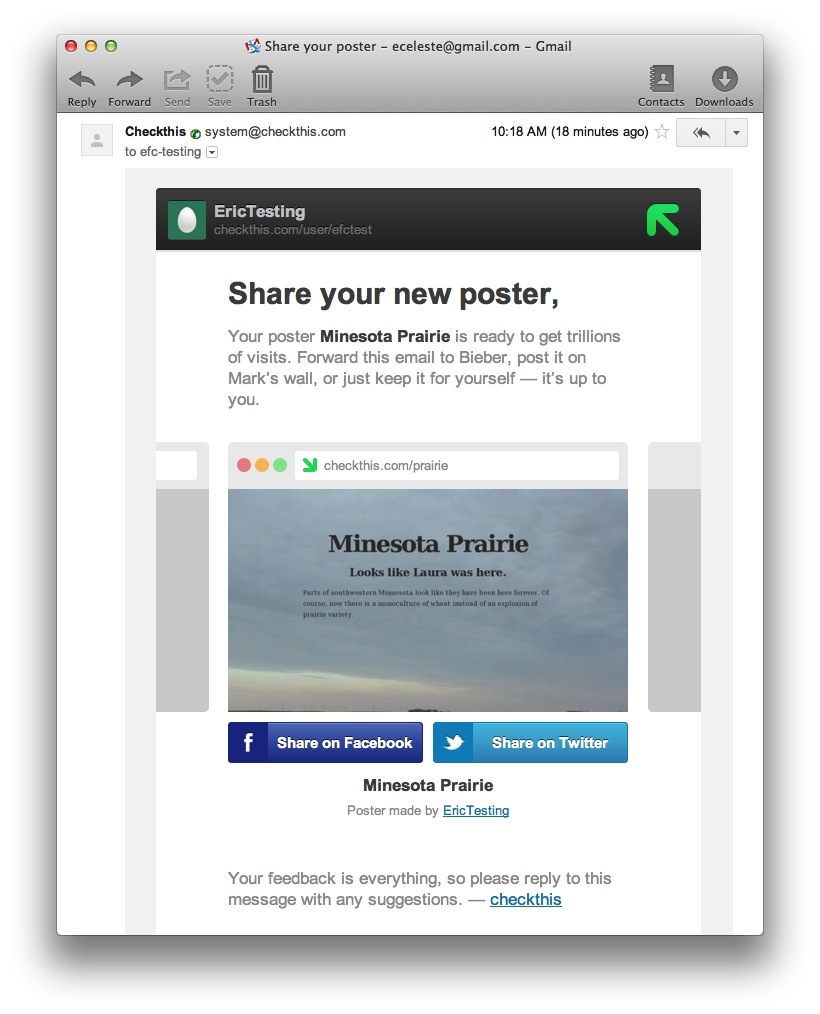 Publishing a new poster creates a "share your poster message" with a thumbnail of the poster and invitations to share it with Facebook and Twitter as well as a request for feedback.
No other clutter mail has been received as a result of using CheckThis.
Welcome message was sent, but no new message upon page publication.
So far, just one welcome message with a confirmation link.
A welcome message is sent, inviting the user to start using Smore. No confirmation of each flyer created is sent, no encouragement to share flyers. Interestingly, given the rise of the term "flyer" at Smore, the emails comes from smorepages.com instead of smore.com.
In September I received the first of what appears to be a monthly newsletter email. This promoted a new feature (Craigslist integration) and a few example flyers.
No welcome message was sent in response to the creation of the Tackk account. However, even if no Tackk is completed, a message does eventually get dispatched to the user encouraging further engagement and highlighting the Tackkboard.
Comments
You are welcome to edit this page if you have the password. You can also choose to just leave a comment below, if you like.